INFORMATIONS:
Style accomodation in old-atmosphere cottage with all comfort of civilization.
Rooms:
- main room whit kitchen unit, table and old-style furnitures, comfort bathroom and toilet, ski-room, in upper floor are two bedrooms, each
with 4 beds.

Winter sports:
- nearby (100m) of cottage is downhill skiing whit snowpark and evening skiing
- around are 72 km of cross-country ski tracks
- nearby (1km) stay big winter range - Čenkovice (6 downhill skiing)
Summer sports:
- nearby (50m) of cottage are tennis courts
- around are bike and mountain bike tracks
Food:
- possibility to cook in the cottage – full equipped kitchen with fridge, electric cooker with oven, electric kettle
- 3 restaurants are in the village Výprachtice
- it is possible to bring food to the cottage from restaurant in the case of higher number of people
without payment
- in the village Čenkovice is penzion Club – they offer home cuisine – menu in the price 60,-Kč.
We recommend.
- the cafe is 100 m from cottage in the SKI Areal.
Activities:
Winter activities in the place

:
- downhill skiing track with snowpark and track for children is 100 m from the cottage
http://www.orlicko.cz/LyzarskaOblast/Index.php?IdS=17
- 72 km of cross-country skiing tracs are around
- big winter areal in Čenkovice – 1 km from cottage – with 6 downhill blue and red tracks, night skiing, tow for children
- Jablonné nad Orlicí – blue and red tracks with tow for children
- Petrovičky – blue track with lights, child tow
- Dolní Morava – the longest tracks
Summer activities in the place:
- tenis courts and beach voleyball court are 50 m from cottage
- bike and mountain bike tracs are around eg. In Výprachtice begins cycle-way along the river Moravská Sázava, this cycle-way is
suitable for inline skating or for trips with buggy. The way goes in the valley and in the middle is new sport-ground for children.
- walks around the river Moravská Sázava
- walks in the forest – possibility to pick mushrooms and bilberries
- lazing and bathing in the pool
- walk to the hill Suchý Vrch with high of 995 m above sea-level (a.s.) where was in 1933 view-tower built.
http://www.orlickehory.net/eng/places/suchak.htm
- walk through the Čerňovické valley where on the edge of forest is monument from the year 1945. Čerňovického potoka
- trips to the Studenecké rocks, Zemská brána (Land gate) on the river Divoká Orlice
http://www.orlickehory.net/eng/places/zemskabrana.htm,
- dam Pastviny http://www.orlickehory.net/eng/places/pastviny.htm
- towers in Litice and Potštejn, castels Doudleby, Rychnov nad Kněžnou, Častolovice http://www.castlecastolovice.cz/ and muzeum of
bone laces in Vamberk.
Tips for trips to fareway places:
- Jablonné nad Orlicí (3 km): Jablonné nad Orlicí is the nearest town. It is possible to visit muzeum, cinema, open air pool, bowling and
fitness centrum (hotel Filipinum) and other. http://www.jablonneno.cz/index.asp
Žamberk (18 km):
- In town Žamberk is sports facility named Pod Černým lesem, where is minigolf, fitness, ricochet, open air pool with switchback,
cinema, muzeum, view-tower and other. http://www.zamberk.cz/?IdS=1001
Králíky:
- http://www.kraliky.cz/englisch/index_en.php
In town Králíky is possible to visit Military museum Kraliky http://www.armyfort.com/en/index-en.htm
Town muzeum, fortress Cihlena, monastery Na Hedeči from year 1700.
http://www.gymnkral.orlicko.cz/Comenius/Prace/Klaster/CZ/index_cz.htm
Cinema, open air pool.
Fortress Bouda:
- http://www.bunkry.cz/bouda/english.asp artillerry fortification, a part of Czechoslovakian system of fortifications from years 1935 - 1938.
Ústí nad Orlicí (25 km):
- District town, possible to visit Aquacentrum, in winter indoor swimming pool.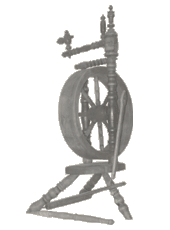 Česká Třebová (35 km):
- There is indoor Aquacentrum with yearly service.
Contact as by mail:
Please write phone number or other contacts.